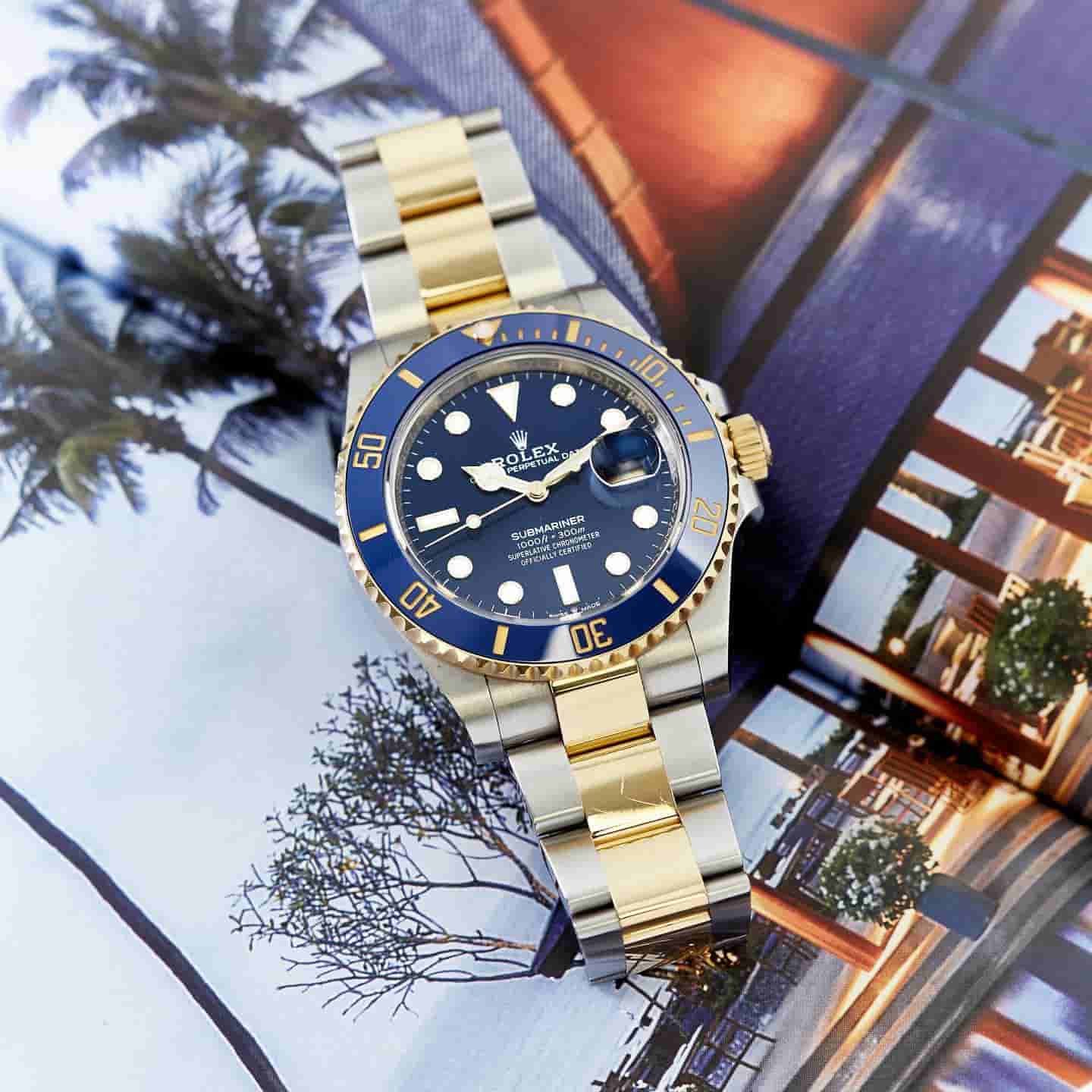 Which brand makes the best luxury watches for men?
Most people, when asked which brand makes the best luxury watches for men, say Rolex. And while the quality of Rolex is objectively one of the very best, a deeper dive into the luxury timepiece space will uncover a number of other incredible, unignorable brands.
It makes sense to start with the Holy Trinity of Watches: Audemars Piguet, Vacheron Constantin and Patek Philippe. All three brands have made leaps in the men's designer watch industry. With centuries of pioneering innovations and beautiful designs behind them, these three companies have been unarguably integral to watchmaking history.
Also competing for the leading title are Omega, Grand Seiko, Breitling, Jaeger-LeCoultre, TAG Heuer, Cartier, TUDOR and Richard Mille. Legacy, craftsmanship and the quality of materials set these luxury brands apart from the rest. Most have a rich history yet continue to push the boundaries of watchmaking technology today and, while the "best brand" title is down to interpretation, we'd bet our favourite timepiece that the winner's name is on this page.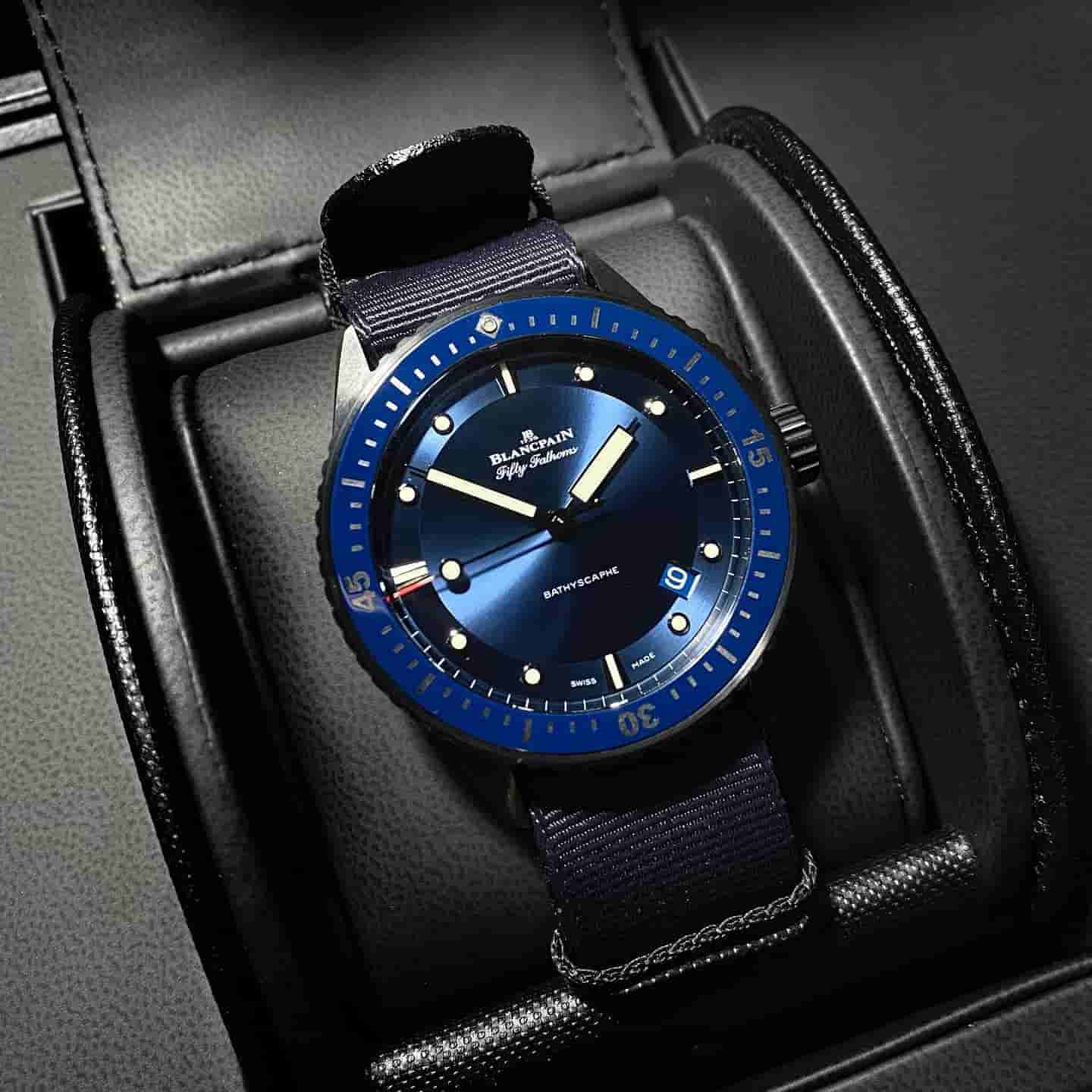 What men's watches are trending right now?
The best place to look for trending men's designer watches is Watches and Wonders, an annual exhibition in Geneva. In 2023, the buzz at the event was around Zenith's new Defy Skyline collection that heavily features black ceramic, a material currently being championed by a number of brands, including Chanel and Omega. This sports-inspired trend is the perfect base for a daily-use watch.
The new Jaeger-LeCoultre Reverso Tribute also got people talking this year. Its burgundy hue is reminiscent of the red shades gracing new watches this year, although this one feels more sophisticated and luxurious. Its vintage rectangular shape is a trend being revived right now, with brands like Hublot jumping on.
A clear overall trend in the world of men's luxury watches is that they're shrinking. Men's watches are getting smaller, some even reaching 36mm. This is partly down to an appreciation for vintage pieces and partly down to brands focusing on gender-neutral timepieces, unlocking access for women to wear more of the watches they love.
Shop our men's designer watches for sale
Find your next timepiece in our men's designer watches sale, both online and in our Hatton Garden store. Trilogy Jewellers is the home of new and pre-owned men's luxury watches, and our ability to source the rarest pieces is unmatched in the industry.
Book an appointment to view our existing collection or enquire about our sourcing service. Just call 0203 9298227.
Frequently Asked Questions About Men's Designer Watches
Can ladies wear men's watches?

The perfect follow-on question. In the past, many women felt restricted in the watches they could wear. Men's designer watches were often big and heavy, although showcased the beautiful designs and complications that women wanted in their own collections.

Today, the unisex watches market is in full swing. Brands such as Rolex, Patek Philippe, Audemars Piguet and Omega are leading the way, with timepieces that bridge the gap between men's watches and ladies' watches. They're doing it through features like thinner straps and smaller cases, and by treating each customer as an individual rather than part of a "segment".

The lines are finally blurring, with many women happy to sport a chunkier watch and many men opting for slimmer straps and diamond-laden dials.
What men's designer watches have been in films?

The best luxury watches for men have the power to overshadow even the biggest stars. A tribute to a man's style and personality, we see icons like James Bond, Maverick and Batman showcasing timepieces to be envious of.

In the movies, OMEGA goes hand-in-hand with 007, although the author of the books always had him wearing a "heavy Rolex Oyster". Bond wears an OMEGA Seamaster 300M in GoldenEye (1995), Tomorrow Never Dies (1997), The World is Not Enough (1999) and Die Another Day (2002).  

In Wolf of Wall Street (2013), Jordan Belfort, played by Leonardo DiCaprio, goes from wearing a modest Seiko Solar on his first day as a broker, to a TAG Heuer 1000 Professional and eventually a TAG Heuer 2000 WN5141. The latter is made of 18k solid gold, with baguette diamonds and blue sapphire detailing.

The Porsche Design Orfina Chronograph appears in Top Gun (1986) and again in Top Gun: Maverick (2022) on the wrist of Maverick, played by Tom Cruise. True to reality, this watch was popular with pilots at the time of the original film because of its durability and reliability. 

Christian Bateman plays Batman in The Dark Knight Trilogy (2005, 2008 and 2012). In all three films, he wears the Jaeger-LeCoultre Reverso, with a flippable watch case that represents the two sides of his character perfectly. In American Psycho (2000), the same actor wears a yellow-gold Rolex Datejust - the ultimate symbol of success at the time.
Which men's luxury watches hold their value?

Emotional, on-a-whim purchases aside, if you're buying a men's luxury watch for investment reasons, you'll want to be sure it can hold its value over time. Bonus points if your watch appreciates a great deal.

The simple fact is that some brands are better than others at holding value. This is usually down to brand recognition, craftsmanship, demand and exclusivity. Investing in the wrong watch can be expensive and you can never be completely confident you'll be able to sell your watch for more money down the line. That said, the watch brands that tend to hold their value best are Jaeger-LeCoultre, Rolex, Omega, Patek Philippe, TAG Heuer, Audemars Piguet and Vacheron Constantin. 

If you're looking to work your way up the investment ladder, start with them. Book a one-on-one  consultation with Trilogy Jewellers for personalised, up-to-date advice.
TRILOGY ON YOUTUBE
Follow Trilogy on YouTube for regular updates and reviews of luxury watches and jewellery.