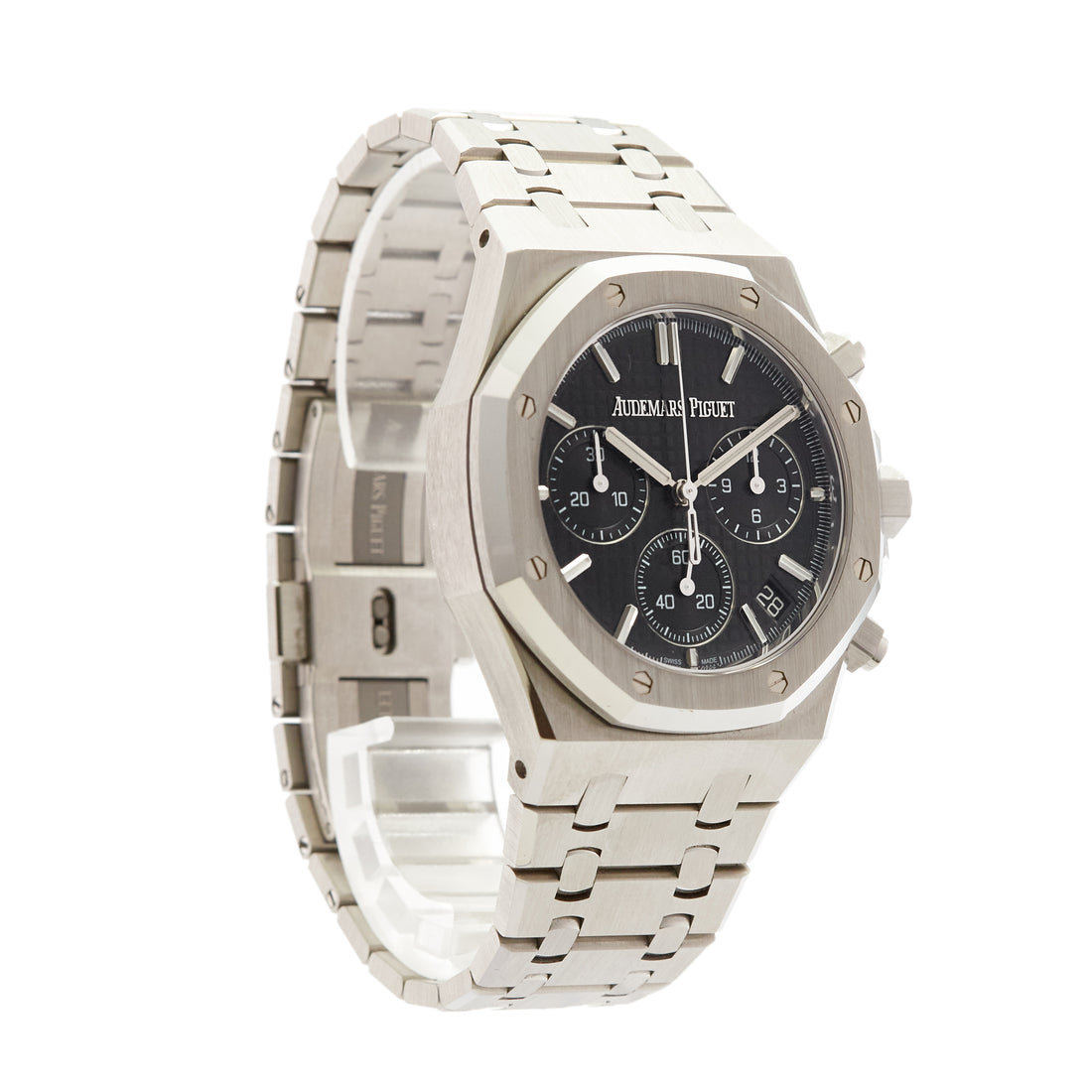 Audemars Piguet Royal Oak 50th Anniversary Watch Has Been Discontinued
Audemars Piguet released its Royal Oak 50th Anniversary Edition watch in 2022, in celebration of - well - its 50th anniversary. If you'd like to add an anniversary model to your portfolio, the best time is right now. This edition was under production for a year only. It's now been discontinued - which means you'd have to uncover a model that's already been created, but also means the value of each timepiece should start rising quickly.
The luxury of limited edition pieces
Anniversaries within the luxury sector tend to get special treatment. Manolo Blahnik recently celebrated its 50th anniversary; Gucci just celebrated its 100th anniversary. To mark milestones, brands in this space often release a limited-edition anniversary line or one-off piece. Manolo himself designed a gold capsule collection for the big 5-0, and Gucci launched its Gucci-100 limited-edition collection.
When you buy limited-edition, the capped production quantity drives up value and could make your investment an even more worthwhile one. 
Of course, this is amplified among brands that rarely release limited-edition goods, such as Audemars Piguet and Patek Philippe. Brands like Rolex don't explicitly release limited-edition watches, but do limit quantities of certain models, which makes them some of the most collectable watches in the world.
The AP Royal Oak 50th Anniversary Edition is a rare release that picked up plenty of enthusiast traction. The official 50th-anniversary stamp appearsonlyon 2022 made-and-sold models. The reference numbers for the Royal Oak range have now changed from ending in .01 - .04 to .05 - .08, for the steel Chrono  26240 models models, and from ending in .01 - .05 to .06 - .10, for the now discontinued 50th anniversary edition of the 15510ST
Now that production has ceased, let's talk about how you can make this exceptional display of horology your own.
One of the world's most desirable timepieces
Since it was conceptualised in 1972, the AP Royal Oak has boasted a global reputation as one of the most extraordinary timepieces ever. Designed by Gerald Genta and marketed as the world's first luxury steel sports watch, the Royal Oak planted Audemars Piguet well and truly on the luxury watch map.
Genta came up with the Royal Oak following a brief that asked for an "unprecedented steel watch". The timepiece was inspired by all things nautical, from diving helmets to historical warships. 
Although unheard of at the time, the watch was crafted from steel instead of gold. Steel is more difficult to work with, demanding highly-skilled watchmakers. The watch cost around 10 times more than the Rolex Submariner of the same era, causing quite a stir but finally bridging the gap between sports and luxury.
Its blatant risk-taking set the Royal Oak up to become an icon and an object of desire for the following five decades. 
The Royal Oak 50th Anniversary Edition is a significant iteration of the original, celebrating the past and planting seeds for the future. It features small classic tweaks but has evolved to host new innovations, with refined aesthetics, a dedicated oscillating weight which features the 50th anniversary stamp and the manufacturer's first-ever self-winding flying tourbillon.
Want to invest in a piece of history?
Milestone moments in watchmaking let brands celebrate their history and make sure collectors have something to remember. Anniversaries are an opportunity to unveil something unique, creating hype through a model that will never be repeated again. From the Patek Philippe Chronograph 175th Anniversary Limited Edition to the Jaeger-LeCoultre Polaris Memovox Limited Edition, brands love to pay homage to the things we love most while throwing in some surprises along the way.
There's a limited number of anniversary watches available. And, since the Royal Oak 50th Anniversary Edition has now been discontinued, we expect the value to rise quickly. In other words, it makes sense to buy the AP Royal Oak 50th Anniversary watch sometime soon.
At Trilogy Jewellers, we have one anniversary edition available in stock, in excellent condition. We can also source other rare and limited-edition timepieces for you.
Just call 0203 9298227 to ask about our sourcing service. Thanks to our rich global network, we're confident we can uncover any watch - anniversary or otherwise - you're hoping to add to your portfolio.
TRILOGY ON YOUTUBE
Follow Trilogy on YouTube for regular updates and reviews of luxury watches and jewellery.