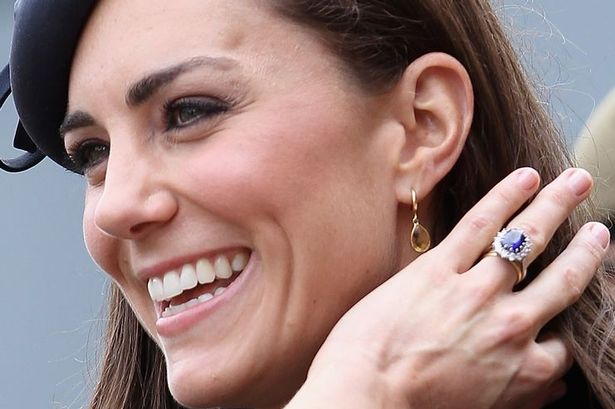 Diamond Cuts & Shapes of Celebrity Engagement Rings
Celebrities certainly don't do things by halves. In a world of glitz and glamour, it's no wonder some celebrity engagement rings have the world talking for years - even decades - after the wedding. (And the divorce, and the subsequent wedding…)Under the scrutiny of the public eye, famous faces have to do things right. From choosing the best diamond grade to a diamond cut that fits their personality and status, there's more to a celebrity engagement ring than "will you marry me?"Let's take a trip through tinsel town and the royal family to marvel at diamond cuts and shapes in celebrity engagement rings and famous royal engagement rings.
First of all, what is a diamond "cut"?
A diamond cut describes how a diamond is cut and polished, so its facets can reflect light in a particular way.According to GIA, the world's largest source of gemological knowledge, "Precise artistry and workmanship are required to fashion a stone so its proportions, symmetry and polish deliver the magnificent return of light only possible in a diamond."A diamond's cut is hard to analyse, but is important in determining its value and beauty. The GIA uses a diamond cut grading system to measure each stone's cut quality. Categories in the grading system include Excellent, Very Good, Good, Fair and Poor.
Diamond cut vs diamond shape
Before we get into the A-listerengagement rings, we need to touch on the difference between diamond cuts vs diamond shapes. We find that both terms are often used interchangeably, although they're not the same thing.While "cut" refers to how a diamond is cut and polished, "shape" describes the stone's silhouette. This is the shape the diamond is cut into (which may explain the confusion).In this article, we'll give "cut" and "shape" their actual meaning, focusing on the shapes of celebrity engagement rings and touching on diamond cuts where possible. Scroll for inspiration for your very own red carpet moment.
Round-cut diamonds
Round diamonds are the only shapes to receive a cut grade, which depends on how precisely proportioned the stone is. A classic choice for an engagement ring, round diamonds feature 57 facets that deliver exceptional fire and brilliance. These stones are cut to allow light to travel throughout, for optimum sparkle and scintillation. As the most expensive diamond cuts out there, they're a popular choice for celebrities and royalty with timeless taste.Round cuts are the most popular and priciest of all diamond cuts, referred to as "brilliant" cuts. This is the original diamond - it's the shape most people think of when diamonds come to mind.
Mila Kunis
In his 2014 proposal to Mila Kunis, Ashton Kutcher presented a classic-but-eye-catching round-cut solitaire diamond on a platinum band. This five-carat beauty is estimated to cost around $260,000.The gem is set in a delicate band with a semi-pave inlay, for a touch of detail that doesn't detract from an elegant, minimalist aesthetic.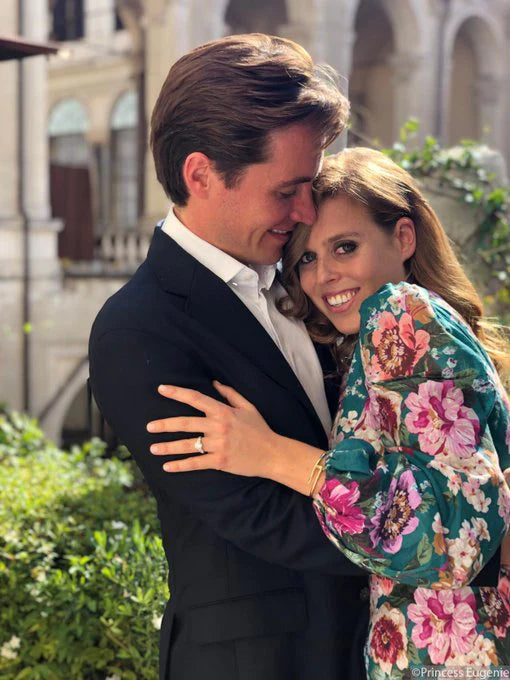 Princess Beatrice
Edoardo Mapelli Mozzi (or "Edo") proposed to Princess Beatrice in 2019, with a ring designed in a collaboration with Edo and a British jeweller.
The engagement ring features a 2.5-carat round-cut solitaire diamond of medium quality, with an intricate band paved with smaller round-cut and baguette diamonds. It's set in platinum, with pavé diamonds that extend halfway down the band. Its art deco design is said to pay homage to Beatrice's creative spirit, while still honouring the royal family.
The bespoke ring is estimated to cost upwards of £60,000.
Oval-cut diamonds
Oval diamonds are sleek, modern gemstones that look both elegant and flattering. Because of their elongated shape, they tend to look larger - and more expensive - than their actual carat weight.Oval-cut diamonds are bursting with brilliance and fire, and almost always have a lower price tag than round diamonds. They don't have a cut grade, but there are steps you can take to ensure the quality of an oval diamond. For example, opt for a higher colour grade and look for a subtle "bow-tie effect" within the stone.
Kourtney Kardashian
In 2021, Travis Barker proposed to Kourtney Kardashian with a dazzling oval-shaped diamond engagement ring. Estimated to be 12 carats,  the oval diamond sits on a delicate white-gold or platinum pavé band and could be worth anything between $500,000 and $1 million.The diamond itself has been cut with brilliant faceting and polishing styles, with excellent clarity.
Kate Middleton
Prince William's wife, the Duchess of Cambridge, wears an oval 12-carat Ceylon sapphire engagement ring. The deep blue stone is surrounded by a cluster of 14 solitaire diamonds set in 18K white gold.
The ring, which once belonged to Diana, has driven a demand for sapphire engagement rings in this style. 
Pear-cut diamonds
The pear-cut diamond is a statement-maker, defined by a rounded edge and a single point. Like ovals, this diamond shape has a slimming effect on fingers.Pear diamonds (also called teardrop diamonds) have a "modified brilliant cut" and similar faceting structure to round brilliant cuts. That means they keep the fire and brilliance that creates that sparkle, but are generally less expensive than round-cut diamonds.
Megan Fox
The most controversial celebrity engagement ring in the list belongs to Megan Fox. Machine Gun Kelly proposed with the ring, which features two interlocking thorn bands. Each side holds a pear-shaped gem: a pear-shaped diamond (his birthstone) and a pear-shaped emerald (her birthstone).MGK had the ring designed using magnets, to show how the pair are attracted to each other. The strangest part of all is that removing the ring is supposedly a pretty painful process.Celebrity backstories aside, here we see two perfectly matched pear-shaped gems. They're created in 18-carat weight gold and are pavé-set with colourless diamonds. The focal pear-shaped diamond has a D-colour grade, and the emerald is an untreated Colombian gem, an extraordinary characteristic of a stone.
Princess Charlene of Monaco
One of the most classically stunning engagement rings was given to Princess Charlene of Monaco by Prince Albert of Monaco in 2010. This timeless piece celebrates a 3-carat pear-cut diamond nestled between clusters of more glistening diamonds.
This elegant engagement ring boasts an estimated £55,000 value. 
Emerald-cut diamond
An emerald-cut diamond usually consists of 57 straight facets, which reflect mesmerising flashes of light in a "hall of mirrors" effect.This diamond has an elongated silhouette with cut-off corners. It's a unique diamond shape that commands attention and is incredibly flattering. One of the most versatile diamond shapes, the emerald cut is available with softer curves or with a sharp, geometric look. While they don't have an official cut grade, you can evaluate the cut of an emerald diamond by examining its girdle width and depth percentage.The facets do make it easier to see a diamond's inclusions (imperfections) so it's best to opt for a clarity grade of VS2 or above with an emerald diamond. 
Amal Clooney
Ringing in at 7 carats, Amal Clooney's engagement ring has an ethically-sourced, dazzling emerald-cut diamond at its centre. The diamond is set with two baguette accent stones, sitting on a sleek platinum band.Estimates value the ring at around £640,000, with the size and clarity of the diamond pushing up estimations. This is a timeless, glamorous ring that mirrors the cool confidence of its wearer. Its minimal style and accent stones highlight the sparkler in the middle, for a one-of-a-kind ring that embodies the beauty of an emerald diamond.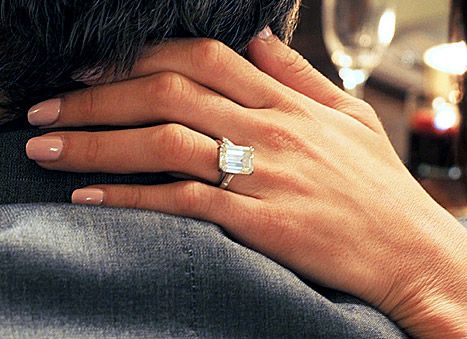 Queen Consort Camilla
King Charles proposed to Camilla with a 5-carat emerald-cut diamond, surrounded by a trio of baguette diamonds on either side, for a ring that catches the light - and the eye.
The engagement ring has an estimated value of around £200,000. Its art deco, intricate design has inspired modern engagement rings, despite being a somewhat traditional choice.
Marquise-cut diamond
One of the most unique diamond shapes - and a favourite here at Trilogy - engagement rings with a Marquise-cut diamond are a rarity. This is a striking choice that looks vintage and modern all at once.All marquise diamonds have an elongated shape, although there are variations between gems. So you'll be hard-pressed to find two marquise diamonds that are the same. Either way, these statement-making gems look incredible as a solitaire, in halo settings, and in intricate vintage-style engagement rings.The shape means diamonds usually look larger than they are but still cost less than round diamonds of the same carat weight. Even with a low clarity grade, marquise diamonds hide inclusions well and have great brilliance.
Portia de Rossi
Ellen de Generes popped the question to Portia with a 3-carat horizontal marquise diamond engagement ring. The ring features a claw set centre stone with pavé set shoulders and pink pave diamonds around the band.
This unique piece of jewellery cost an estimated $100,000 and was designed by Neil Lane. Ellen went for understated elegance over size in her choice, and this one-of-a-kind ring was a perfect way to celebrate their relationship.
Catherine Zeta-Jones
Michael Douglas proposed to Catherine Zeta-Jones in 1999 with a breath-taking 10-carat marquise natural white diamond. The marquise acts as the centre stone for a halo of 28 smaller glittering diamonds, in a ring that reportedly cost upwards of $1 million.The glamorous ring has a clear vintage influence, and the diamond has a horizontal setting which just adds to its individuality. 
Get inspired at Trilogy Jewellers
We've curated a selection of diamond engagement rings that wouldn't look out of place in Hollywood or in a palace. The experts at Trilogy Jewellers can discuss diamond cuts and shapes with you, to help you find the ring that is a perfect match for the wearer's style and personality.Call 0203 929 8227 to book a consultation, or visit us in Hatton Garden to explore our new and pre-owned luxury jewellery collection.
TRILOGY ON YOUTUBE
Follow Trilogy on YouTube for regular updates and reviews of luxury watches and jewellery.